Choose and buy from over
"2"

3d printing PLR, MRR products.
Want to dominate 3d printing niche? Looking for ready made 3d printing related private label rights products? Your search ends here! Start profiting with our 3d printing PLR products like :- digital products, article packs, newsletters, graphics and more. Browse our 3d printing PLR products today with Instant download access available!

... you arent fortunate enough to own your own manufacturing plant 3D Printing This is a surprisingly viable option these days. If you have a 3D printer, or if youre happy to use a website like Shaeways (www.shapeways.com) then you can sell plastic or metal objects with nothing more than a 3D model file. That might mean you sell phone cases, jewellery, ornaments or even toys! Wholesale As mentioned, y ...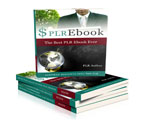 ... oduce your own portfolio with little effort. All you need is software to get the film rolling. Action, camera, impact, and produce are the steps to getting a quality portfolio in the making. Heck at one time you needed someone to snap pictures of your self, but nowadays the new cams will do this for you. All you need to do is position the camera. The traditional pictures did not offer what digital ...